The Magic Makers showcases a light sculpture with a collection of manufactured goods the artist collected in the past 9 years, capturing the essence of Hong Kong's manufacturing industry. Through these objects, the audience will embark on a journey, experiencing the artist's adventurous search for the goods that were once exported from Hong Kong. Found in old warehouses overseas, local factory sample shops, and family-owned stores, each toy object carries the stories of Hong Kong they have witnessed.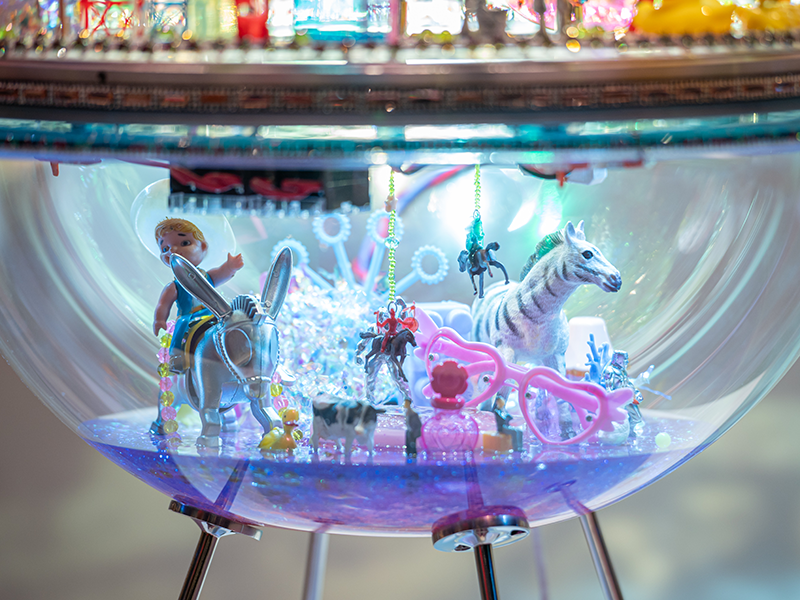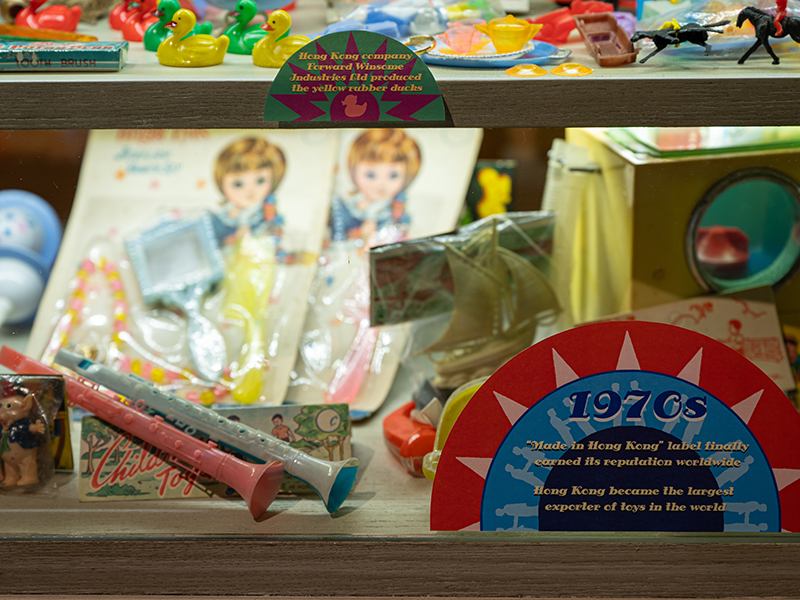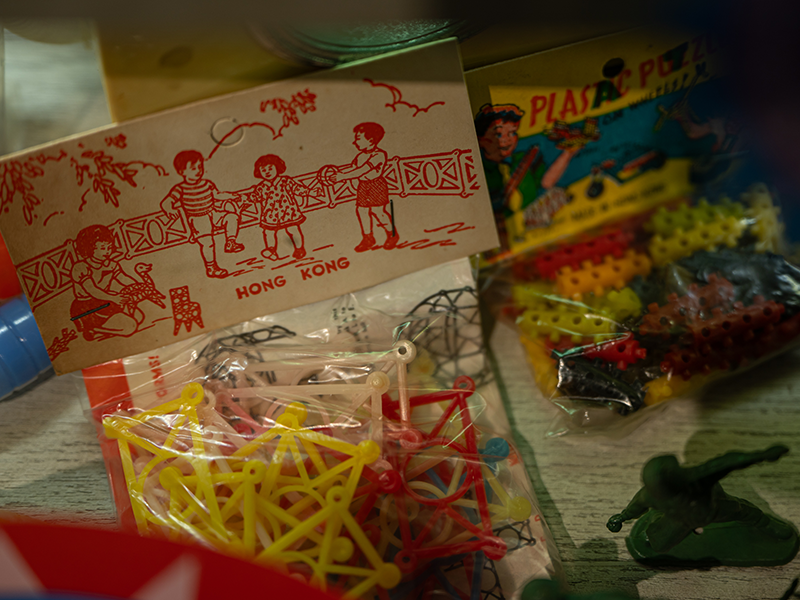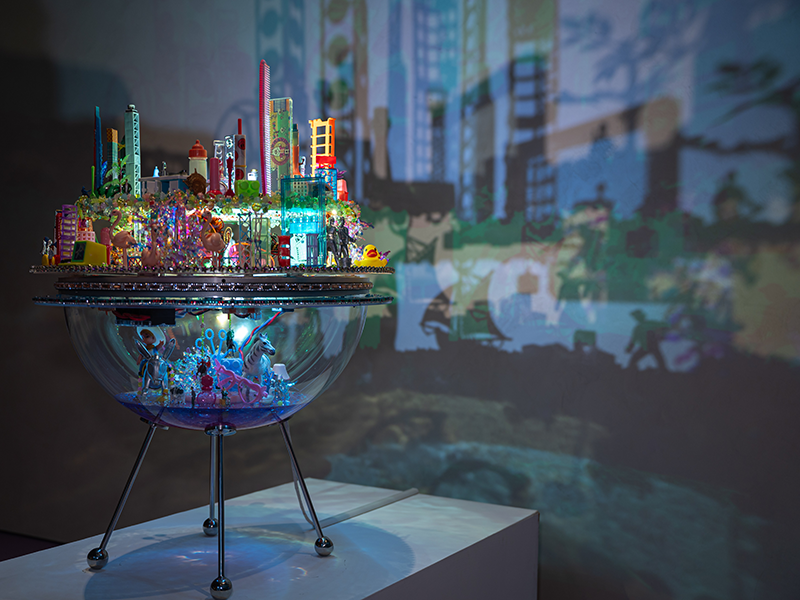 The Magic Makers by Angela Yuen
11 Aug - 24 Sep 2023
11:00am-9:00pm
About the Artist
Angela Yuen (b.1991) graduated from the Academy of Visual Arts, Hong Kong Baptist University in 2014. She went to Linfield College in the U.S. for an exchange programme in 2013 to develop her installation art and received the Dean's List Honours. In 2016, she had her artist residency at Red Gate Gallery, Beijing. In 2019, she had her artist residency at HART Haus, Hong Kong. She was one of the finalists at the 2019 Sovereign Asian Art Prize and the 26th ifva awards Media Art Category (2021).
Yuen's art practice focuses on urban culture and the theme "neighbourhood". Yuen highlights the symbolic meaning of her selected found objects and transforms them into her own artistic language. Under rapid urban developments, Hong Kong people experience an ever-evolving physical and social environment. Through collecting manufactured objects, Yuen rediscovers the human warmth she was once used to as a child growing up in this city. "Neighbourhood" is not only a theme of her practice, but also deeply embedded in her creative process.
Yuen's works have been exhibited worldwide and are seen in collections of Isola, IFC Hong Kong, Hotel Stage Hong Kong, LRC Hong Kong, The Middle House Shanghai, Niagara Galleries and Adam Collection in Melbourne, among others.